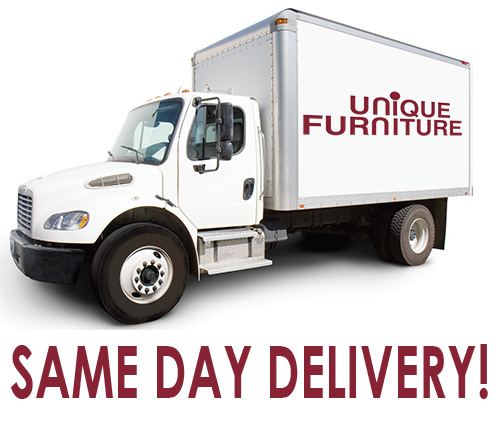 Buy it TODAY and have it in your home TODAY!
Unique Furniture provides high-quality, same-day delivery within 100 miles of our store.
Unique Furniture's Delivery service includes more than just furniture delivery. Your furniture will be set-up by professionals who are experienced employees of Unique Furniture, driving trucks owned and maintained by Unique Furniture.
With our commitment to You, we provide a 3 hour window which the delivery team will arrive. But you don't have to wait around! Our trusted Unique Furniture delivery team will call you within 30 minutes to an hour ahead of their arrival to let you know your delivery is on its way.